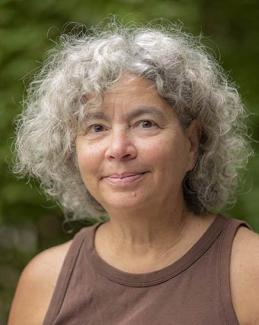 We are pleased to host a presentation by Dr. Donna Jo Napoli, Professor of Linguistics at Swarthmore College, who will be presenting research entitled "Word order: How sign languages (could) make us re-envision the whole picture". Dr. Napoli's presentation will take place on Thursday November 10 at 4:00 PM, in MLC room 348. This is an in person event. This event is co-sponsored by the Department of Communication Sciences and Special Education and the Willson Center.
The abstract for Dr. Napoli's presentation is provided below:
Sign languages are bona fide natural languages.  With that well-established, discussion now extends beyond similarities between modalities to at least apparent differences, including pervasive iconicity in sign. Sign linguists now enjoy the freedom to learn from gesture studies, which have alerted us to the possibility of semantics at play in word order, a position I argue for.  
The methodology of collecting assertions and calculating percentages that exhibit various permutations of V, S, and O tells us that all sign languages have a default order of SOV or SVO (S followed by VP).  These are also the most common characterizations of spoken languages; default order of initial O or V is rare.  Further, incidences in a given sign language of initial O or V are few. The percentage-based order characterization, however, is not perspicacious.  Instead, once we look at plain verbs (verbs without arguments influencing their phonological form), variations in word order within a sign language follow from semantics. General tendencies emerge. Extensional predicates follow objects; intensional, precede. Ground comes initially – whether a scene-setting/existence V (yielding V-initial sentences) or an NP interpreted as locative (yielding O-initial sentences). Human/animate arguments precede others.  
If language involves depictive mental images, a goal is to communicate in such a way that the addressee forms a mental image resembling the speaker's/signer's. Largely, sign languages do this via creating depictions in the air for the addressee, where the order in which each part of the depiction is introduced should work to make a coherent mental image; the order of sign depiction creation should be homologous to the order of mental image creation. We can't mentally "see" a tower before it's built, or the person climbing before the mountain climbed on, or eating before an eater.
Accordingly, sign languages should all have the default order S VP and exhibit the same semantically-based word order preferences.  This helps explain why late signers without a firm L1 exhibit disfluencies, but not in word order. This hypothesis demands testing – examining definiteness, subordination, scope, agency, reversibility.
What about speech?  All people form mental images by the same principles, which may be why S is initial in most spoken languages – S is the favored grammatical function for agents to link to – and why ground so often precedes figure.  However, few opportunities for iconic vocalization arise, reducing the pressure to match order of spoken words to that of depictive mental images. Since spoken languages tolerate mismatches, the tendency to adopt a canonical word order (i.e., syntactic) finds purchase.  However, if something about vocalization can be iconic of creation of mental images, we might expect languages to match order appropriately. Sound is inherently a temporal signal, so temporal information is a candidate; if two clauses occur within one sentence and the event of one precedes that of the other, we might expect clause order to mirror event order.  This is true of Mandarin, and a corpus study shows it's a tendency of English.
Perhaps it's time to allow modality constraints to shine a light on word order issues.