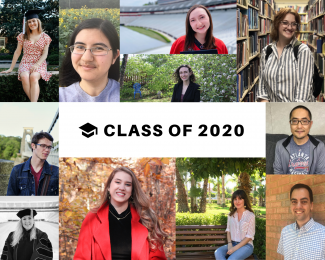 The Department of Linguistics congratulates our Spring and Summer 2020 graduates! We have 21 students completing our undergraduate degree program and 3 who are receiving their Ph.D. degrees. Please see below for profiles of some of our graduating students.
To our students: We may not be able to celebrate face-to-face, but we can celebrate virtually! We are incredibly proud and excited for each and every one of you, and wish you the very best in your future endeavors!
Go Dawgs!
Undergraduate Students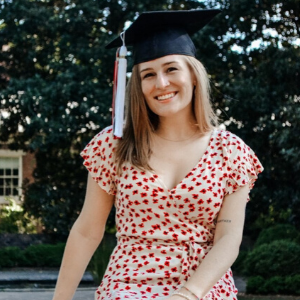 Mary Caroline Clabby
Major: Linguistics and French
Honors: graduating summa cum laude
Future Plans: Caroline will be attending UGA this fall to pursue her M.A. in Linguistics as part of the Double Dawgs program.
"I have so enjoyed my time in the linguistics program and am so thankful for all the professors that have helped me along my way!"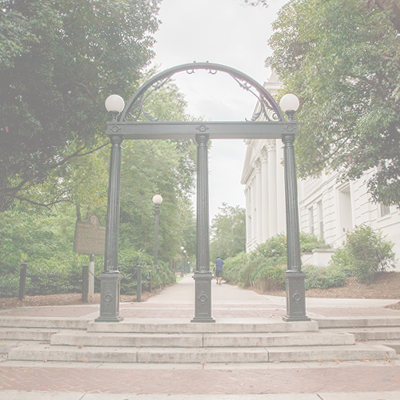 Caroline Derucki
Major: Communication Sciences & Disorders and Linguistics
Future Plans: Caroline will participate in the Disney College Program and work toward her certification as an ASL Interpreter.

Leah Dudley
Major: Linguistics, Certificate in Digital Humanities 
Honors: graduating magna cum laude,CURO Research Distinction
Future Plans: Leah will be attending University of North Carolina Chapel Hill in the fall to pursue an MA in Linguistics.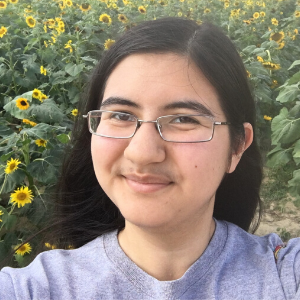 Jordan Graham
Major/Minor: English and Linguistics/Cognitive Science
Future Plans: Jordan will be attending UGA this fall to pursue her M.A. in Linguistics as part of the Double Dawgs program.
"I have had such a wonderful time in the department over the past four years and I am so grateful to everyone who has helped me come this far. Thank you so much for everything!"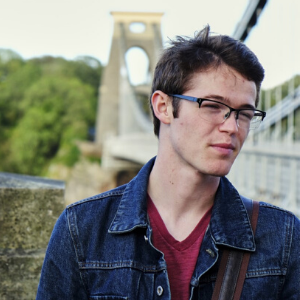 Chase Hockema
Major: English and Linguistics
Honors: received the English Undergraduate Essay Prize for Best Essay Using Secondary Sources, graduating summa cum laude
Future Plans: Chase will be taking next year off before pursuing graduate school to study diachronic approaches to literature, languages, & media or similar topics.
"I would like to thank Dr. Evans and Dr. Wenthe for introducing me to Old English and diachronic linguistics!"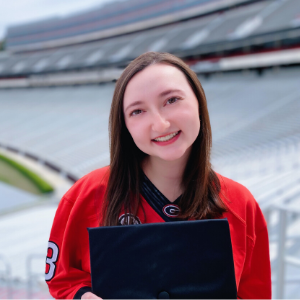 Scarlett McCullough
Major/Minor: Linguistics/Public Policy and Management
Future Plans: Scarlett has been accepted to George Washington University's Museum Education masters program and will be starting it online (due to COVID-19) in June. She received a merit scholarship from George Washingon for her upcoming masters!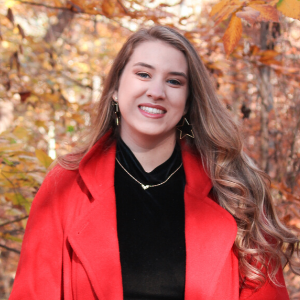 Sabrina Norris
Major/Minor: Linguistics/Design & Media, Writing Certificate Program
Future Plans: Sabrina plans to return to NASA Langley to work on science communication in the Science Directorate, where she interned last summer.
"I'm so grateful for the opportunities I've had at UGA to study abroad, work at the Small Satellite Research Lab, and serve as a board member for so many great organizations like Habitat for Humanity and University Union."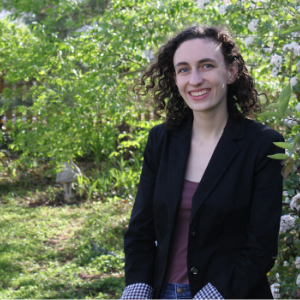 Margaret Russo
Major: English and Linguistics
Honors: graduating with honors, summa cum laude, Phi Beta Kappa
Future Plans: Maggie plans to work as an editorial assistant in nonfiction book publishing or at a literary agency.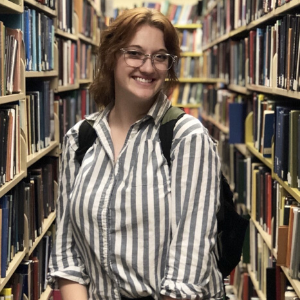 Ashlyn Yule
Major: Linguistics
Honors: graduating with honors
Future Plans: Ashlyn hopes to work with the Deaf and Hard of Hearing community
"I would like to give a shout out to Brian Leffler and Mark Wenthe. Both professors have made my college experience incredibly memorable, and they have shaped me into the graduate I am today!"
Graduate Students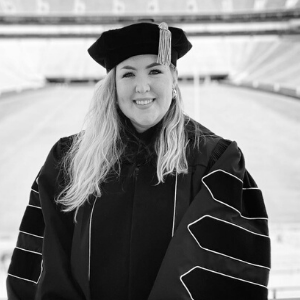 Lindsey Antonini
Major: Linguistics Ph.D.
Future Plans: Lindsey plans to continue working at UGA as the Administrative Specialist for the Department of Linguistics, and pursue research about Malayalam focus constructions.
"Thank you to my advisor, Pilar Chamorro, and to everyone in the department for all your support over the years!"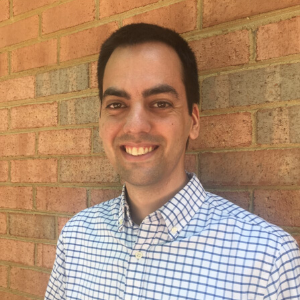 Joey Stanley
Major: Linguistics Ph.D.
Future Plans: Starting in June, Joey will be working as an assistant professor in the Department of Linguistics at Brigham Young University.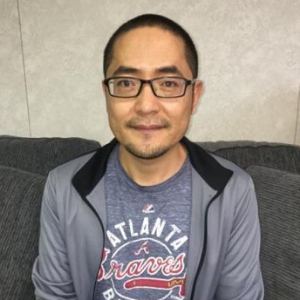 Longlong Wang
Major: Linguistics Ph.D.
Future Plans: Longlong plans to join a research team at Nanyang Technological University investigating low-waged adults' English literacy learning in Singapore.