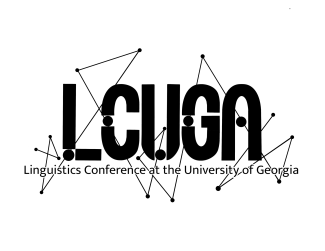 The 8th Linguistics Conference at the University of Georgia is coming up, October 22-23, 2022! This will be an in-person event!
This conference is organized to provide a platform for academicians, researchers, and students to share their research findings with fellow language researchers. This year, we will be moving away from the previous years' use of a theme, and instead open the conference to any and all papers who work within the world of language! This includes linguistics, applied linguistics, language teaching, foreign language, and all other subfields of language study!
To submit your paper, please fill out the google form here: https://forms.gle/b2mxx2uVyQN3X5K89
All abstract submissions will be peer-reviewed and evaluated based on originality, technical and/or research depth.
Deadline: August 19th, 2022
*Presenters are highly preferred to present in-person, however if extenuating circumstances make this an impossibility, virtual presentations can be arranged.